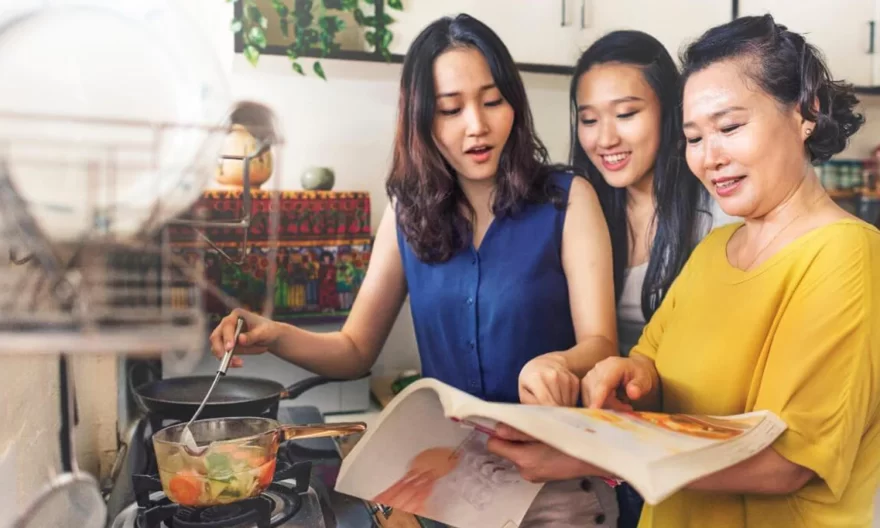 Mother's Day is an exceptional opportunity to express your love and gratitude to your Mom. It is the perfect occasion to spend quality time with the woman who brought you into this world and raised you so well. Mother's Day 2022 falls on May 8, Sunday. On this Mother's day, make your Mom feel special and valuable. There is still a lot of time to get some amazing Mother's day hampers.
We have compiled a list of the best hampers to give your Mom this Mother's Day. Here are the top Mother's Day gift ideas. With these wonderful gift and activity ideas, we guarantee that you will be her favorite child.
Celebrate Mother's Day with our Celebration Hamper
Give some amazing treats to your Mom on this Mother's Day. We offer a wonderful Celebration hamper to give your mothers that every food-obsessed woman would love. This hamper includes Belle & Co Sparkling Rose Champagne(Alcohol-Free), Mokate Biscuits, Ferrero Rocher, and many more.
Cook A Family Recipe For Yor Mother
Every family has a delectable recipe that has been passed down from generation to generation. Celebrate Mother's Day by making one of your Mom's favorite lemon cakes or chocolate pie.
Help Tackle Your Mom To-Do-List
On Mother's Day, some moms may want a break from household responsibilities. At the same time, others will appreciate a helping hand. Give your mother time and help her manage her pending work. It may include cleaning the kitchen or fixing a running toilet.
Buy Accessories
Every Mother pays a little attention to herself. She is always busy pampering her kids. On Mother's Day 2022, consider giving her the dress or makeup from her favorite brand. You can also gift her accessories that will enhance her look. It may include jewelry, scarves, and hair accessories. It would be the best Mother's day gift that every Mom will surely appreciate.
Thank You Hamper
Your Mom is the one who brought you into this world and makes you what you are today. Get something special for your Mom to show how much you love and adore her. It is an amazing idea that will make every Mom feel special. Consider giving her our Thank You Hamper. This hamper has tea, coffee, and artisan drinks with delicious chocolates and treats. This Mother's day hamper also contains a beautifully scented candle with a thankyou balloon that every Mom will love.
Spa Basket
Women of all ages enjoy being pampered. Put some self-care items in the Spa Gift Baskets. It would make the best Mother's Day gift from the daughter. Add essential oils, nail tools, body wash, lotion, facial mask, and other skincare items.
Take A Break Hamper
Give some delicious treats to your Mom on this Mother's Day 2022. We offer a delectable Take A Break hamper that will surely make any woman feel special. This hamper includes Costa Hot Chocolate Powder, Costa Coffee Powder, Macarons, Monin Caramel Syrup, and much more.
Pause For Deep Conversation
When was the last time you asked Mother how she was doing and listened to her carefully? There is no better gift for parents than meaningful and deep conversation. Hence make tea and snacks, sit in the garden, and talk to your Mother about her favorite topic.
Gift Your Mom Photo Frames
Photo frame gifts are considered the best decor pieces and ideal gifts. Gather your family memories in a photo frame. Your Mom will appreciate this idea, and she will definitely hang it in her room. It will bring a wide smile to her face every time she sees that. Choose a frame with a design that complements your home's decor.